So echoed Michael Tin and Danny Ng, the driving force behind the exceptional success of Uniframe.
Their never-ending search for innovative ways to do things better and differently has made them highly creative entrepreneurs.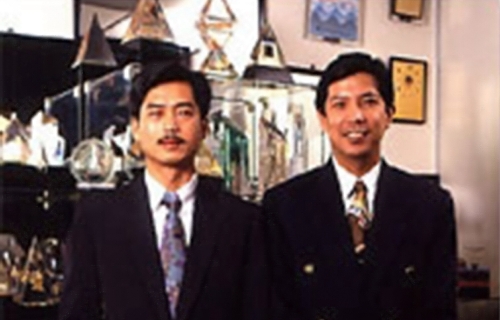 Uniframe Directors Michael and Danny
back in 1988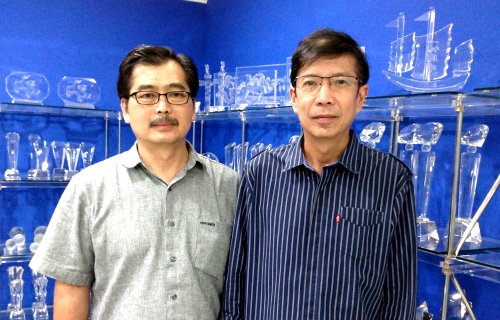 Uniframe Directors Michael and Danny
30 years later
Uniframe started out by producing contemporary frame designing and since then, they have ventured into the specialised field of embedding elements such as corporate logos, colour films and photographs into a wide range of creatively designed products that are handmade from acrylic and high quality resin.
The company has perfected the skills and techniques which lead to producing their unique products with unsurpassed crasftsmanship and quality. This is primarily due to their very extensive research and development coupled with hard work and most of all, a passion for creating the exceptional.
Despite the big demand for its products, Uniframe does not intend to rest on its laurels. The founders' passion for exploring new ideas and skills still burn as brightly as the first day.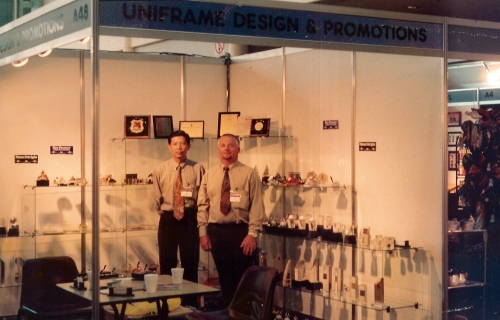 Trade fair in Australia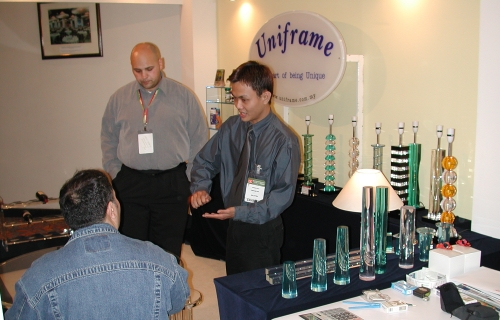 Trade fair in Malaysia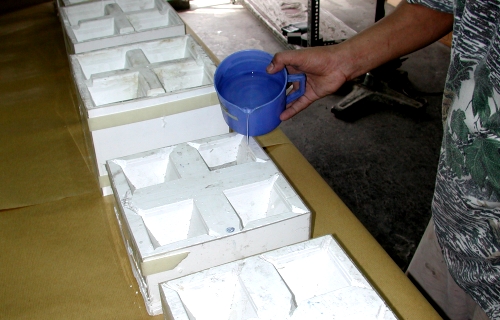 Resin casting into mould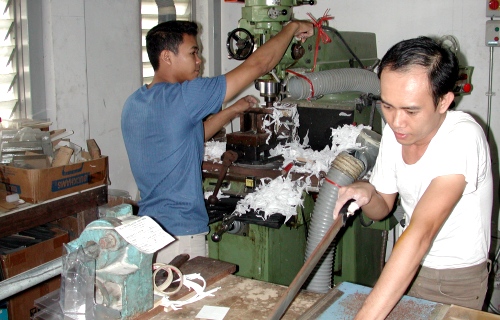 Production in progress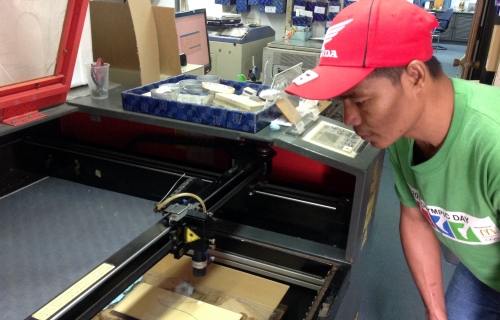 Laser engraving in progress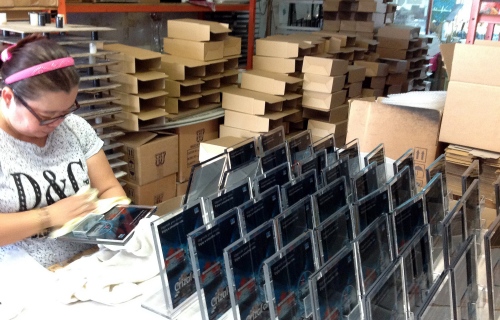 Cleaning and packing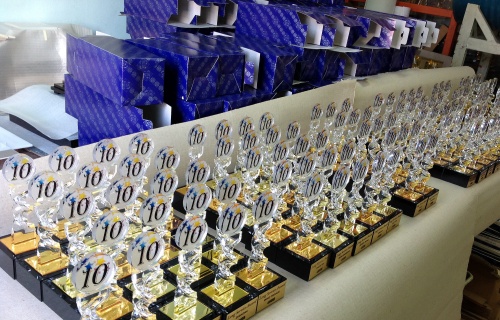 Some finished products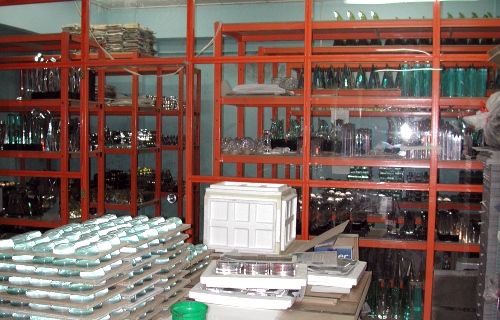 Products stock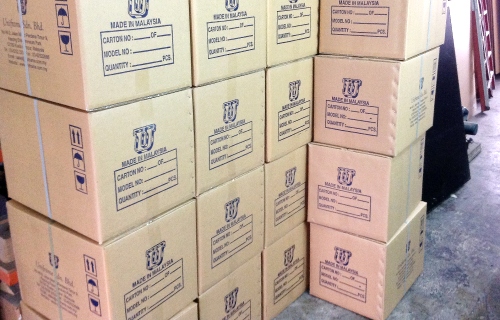 Export packing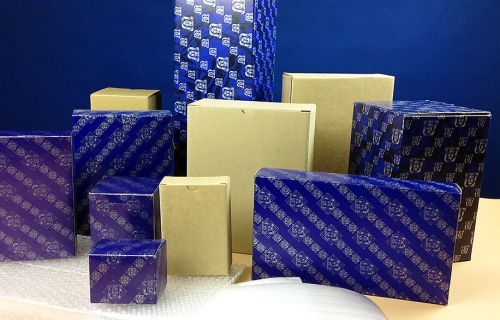 Products packing
Some of our clients include